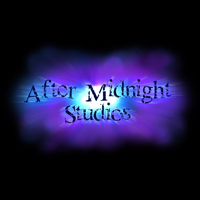 After Midnight Studios specializes in the design and fabrication of some of the most amazingly realistic creations in special effects for cinema, television, commercial, and print.
With an emphasis in cutting-edge design and innovation, our goal is to provide your production with the most experienced and talented artists and technicians serving the industry today.
We can produce anything that your imagination can conjure up, while continuing to push the envelope of what can be accomplished in cinematic effects.
After Midnight Studios is a different type of company that has a progressive approach to design, marketing, budgeting, and implementation. From low budget to blockbuster, we cater to your needs and remove the guess work, to make your job easier and increasing efficiency.
The scope of our expertise only begins with the following:
- Complete design, illustration, and maquette fabrication
- Character and full prosthetic make-up
- Creature suits and full body make-ups
- Specialty Costumes
- Physical effects and props
- Action props
- Electronic props
- Animatronics and puppets
- Miniatures and models
If you think that After Midnight Studios might be the right fit for your production, we would be interested in meeting with you to discuss ideas and opportunities.
Call us at 818-209-7344.